Also known as ballistic or security doors, bulletproof doors protect your building against danger while also functioning as a normal entryway. In this post, you will learn how bulletproof doors work.
We will also talk about the types of bulletproof doors available in Nigeria, which material is best for making security doors and many more.
What is a Bullet Proof Door?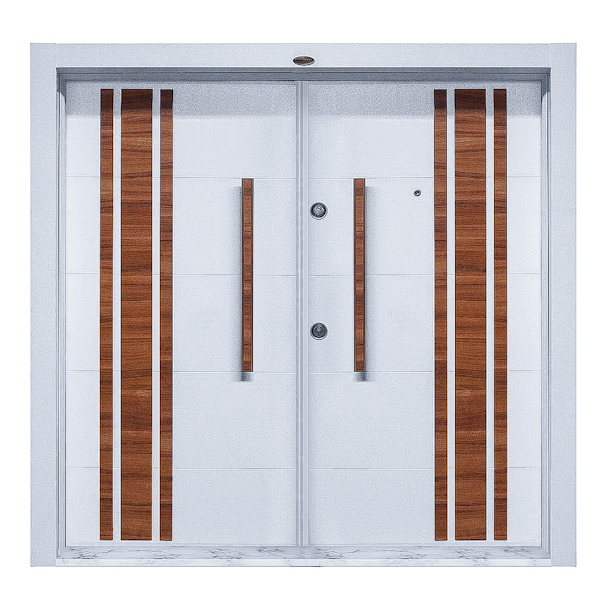 A bulletproof door is a high-security door manufactured with strong bullet-resistant material. These types of doors are multi-purpose. They come in a variety of designs and are ideal for both exterior and interior uses.
Bulletproof doors are available in various models to meet the security needs of the average user. The buyer can ask for certain features to be included or removed.
For example, hardware or locking mechanisms can be fitted upon request. If it's a steel security door, a small bullet-resistant glass panel can also be included to allow viewing. The frame and external design can be selected by the user as well.
The UL 752 Rating: How Strong Should a Bullet Proof Door Be?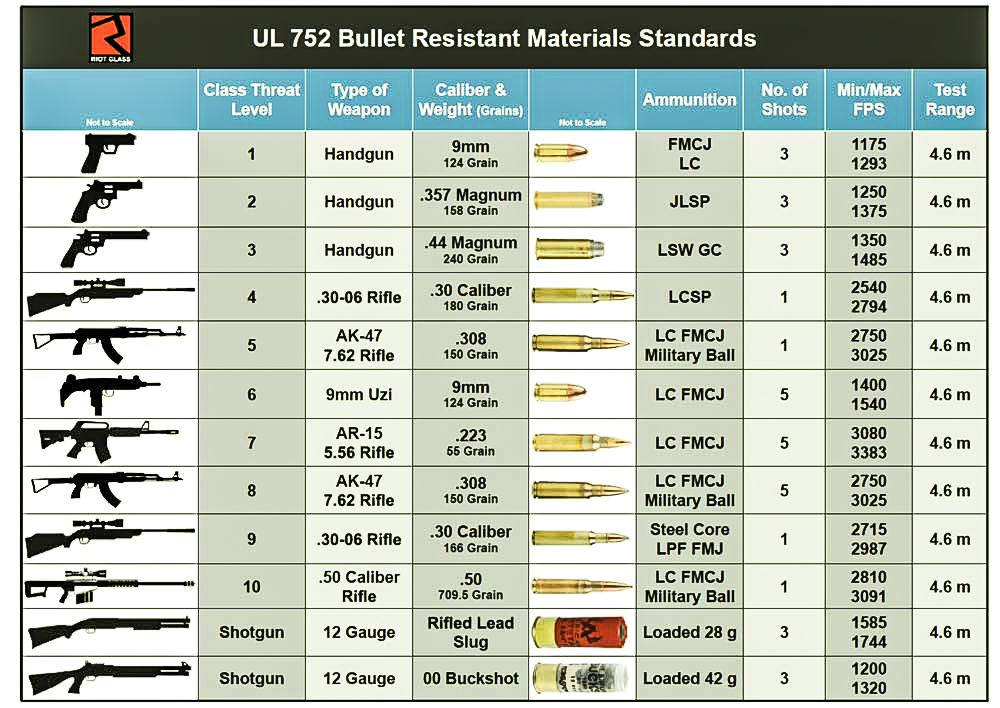 Before we talk about how bulletproof doors work, you must understand the UL 752 rating.
In the security industry, the approved standard for a bullet-resistant door is the UL 752 rating. According to laid down protocols, the rating ranges from level 1 to level 10.
The UL 752 Standard is used to determine the bullet resistance of building components including doors, windows, walls, or barriers made out of bullet-resistant materials.
The more strength, security and protection features a bulletproof door has, the higher its UL 752 rating will be.
Level 1: Provides protection against up to 3 shots from a 9mm (124g) FMJ calibre gun.
Level 2: Provides protection against up to 3 shots from a .357 Magnum (158g) SP calibre gun.
Level 3: Provides protection against up to 3 shots from a .44 Magnum (244g) SP calibre gun.
Level 4: Provides protection against 1 shot from 30 Caliber Rifle (180g) SP calibre gun.
Level 5: Provides protection against 1 shot from a 7.62mm Rifle (150g) FMJ calibre gun.
Level 6: Provides protection against up to 5 shots from a 9mm Multi (124g) FMJ calibre gun.
Level 7: Provides protection against up to 5 shots from a 5.56mm Rifle (55g) calibre gun.
Level 8: Provides protection against up to 8 shots from a 7.62 Multi Rifle (150g) FMJ calibre gun.
Level 8(AP): Provides protection against up to 8 shots from 30-06 Rifle (166g) AP calibre gun.
Levels 1 through 3 are designed to stop three-shot clusters from various common pistols. Levels 4 through 8 are designed to stop one to five shots from various rifles, submachine guns, sniper and tactical rifles.
As for Levels 9 and 10, they are not usually available to the civilian population. They are mostly used in military applications. Now you know how bulletproof doors work.
How Does a Bullet Proof Door Work?

We all know that steel and aluminium are very resistant, not only against bullets but also against fire, blasts, sledgehammers and other forms of brute force.
That's easy to understand. But what about glass materials? What about the glass panels attached to metal bulletproof doors? Are the glass panels also resistant?
Yes, they are. Bullet-resistant glass is mostly made of polycarbonate thermoplastic and laminated tempered glass. Tempered glass is a toughened glass that is more than five times stronger than normal glass.
A bulletproof glass sucks the energy from the blows of bullets, hammers, plank, metal, bats or any other object that an assailant wants to use to break the glass.
Types of Bullet Proof Doors
1. Wooden Bulletproof Doors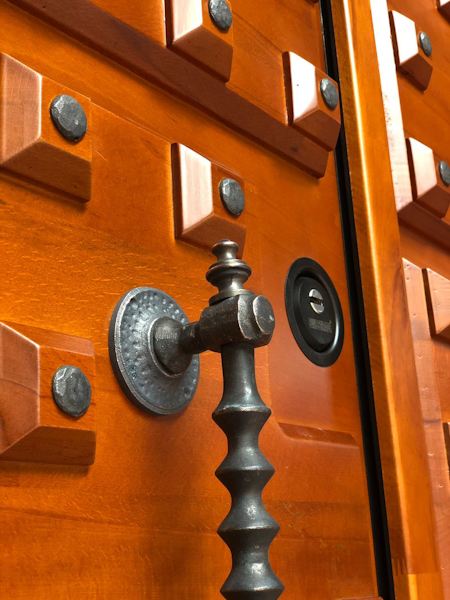 Wooden security doors have some kind of bullet-resistant material in their core.
The manufacturers will probably apply bullet-resistant fibreglass over a solid wooden core and cover it with wood veneer finishes to hide it.
2. Metal Security Doors (Steel or Aluminium)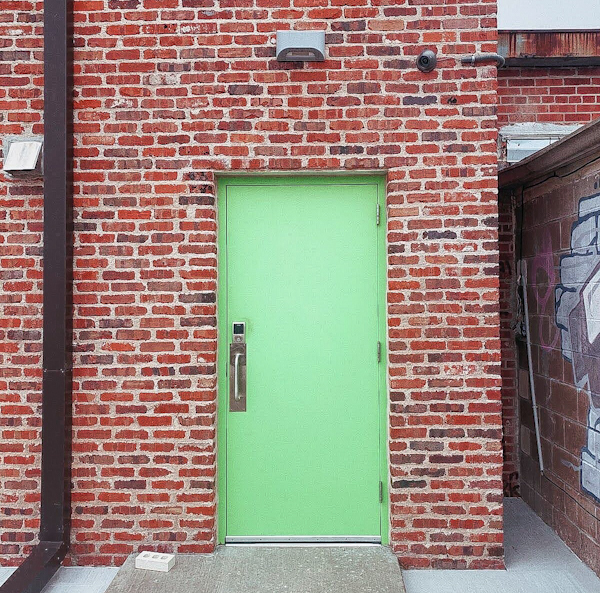 The most commonly used metallic bulletproof doors are made using either steel or aluminium.
However, steel is much denser than aluminium. As a result, solid steel doors have the potential to offer more protection than aluminium doors.
3. Partially Glass Ballistic Doors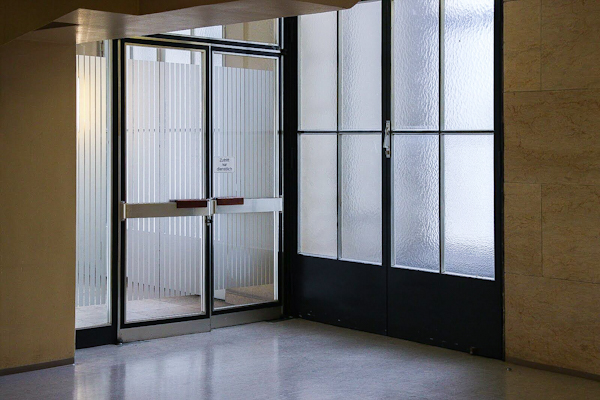 These doors are partially made of glass and other components. The other components can be made of wood or metals.
Remember that we talked about polycarbonate earlier. Even if an assailant shoots the glass with bullets multiple times, polycarbonate will not shatter or significantly diminish in strength.
4. Full-Glass Ballistic Doors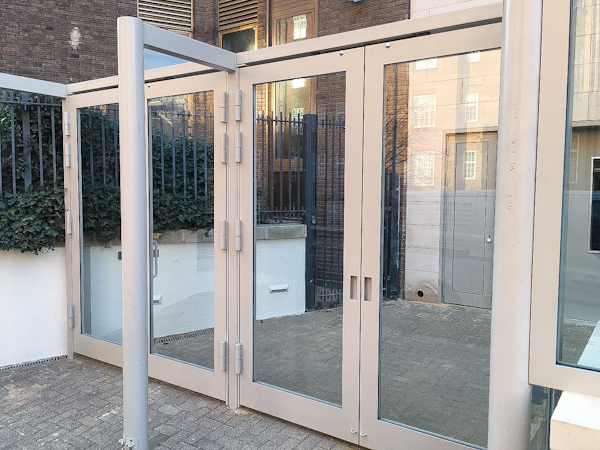 These types of bulletproof doors are completely made of glass sheets. Everything will be a single glass sheet, except the top and bottom rails. The rails will be made of metal, usually aluminium.
Which Material is Best for Bullet Proof Doors
Full-glass doors provide the weakest protection. They're used whenever a transparent view is required. For instance, the interior doors and walls of a boutique, museum or gallery will be made up of full glass.
Partially glass ballistic doors are usually used for interior commercial doors in offices and other facilities. The same applies to wooden bulletproof doors.
Metallic bulletproof doors provide the highest level of protection. This is why they are usually used as entry and exit doors. If you're looking for the most secure type of bulletproof door, you should get a steel security door.
The Bottom Line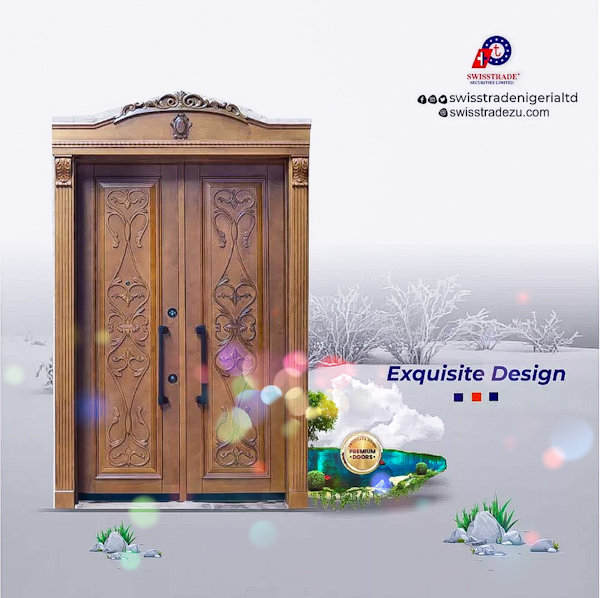 Bullet-resistant doors are often used in government buildings, cashier stands, high-crime areas, or any structure where increased safety is desired.
They are generally tested in accordance with UL 752 and assigned a level from 1-10 that defines how resistant the door is to gunfire.
The most secure bulletproof doors so far are the ones made of metallic materials, especially steel. Swisstrade Securities is the best-armoured steel security door company in Nigeria.
We help homes, hotels, schools, banks, the government and non-governmental entities protect their buildings with armoured and insulated steel security doors.
Give us a call today and protect your business, family and home.